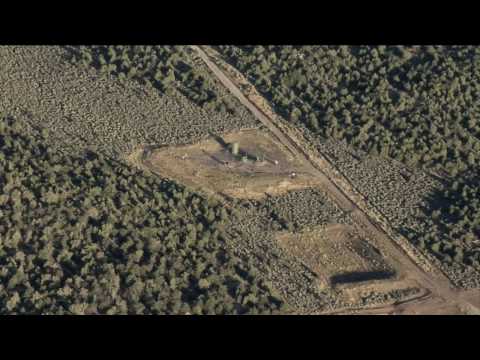 Last week Argentina's oil and gas giant YPF announced that it had found 4.5 trillion cubic feet of gas in the southern province of Neuquén.
You can see my article about it here.
While YPF's unconventional gas find is the biggest of its kind in South American history, other companies already had beat YPF to the punch and found unconventional gas in the country.
Unconventional gas is akin to traditional gas, except that it's twice as expensive to obtain because its harder to get out of the ground. Companies often have to drill down thousands of feet, and horizontally, to get the gas, which is embedded in rock or sand formations that can be hundreds of millions of years old.
To extract the gas, they use a new technique called hydraulic fracturing, or "fracking." This allows for the extraction of gas from shale rock and deep sands. The process entails injecting fluids into deep rock or sand formations at very high pressures to break up the rock and free up the gas.
So-called "tight gas" is simply gas that is locked in largely impermeable tight rock or sand formations.
Fracking has revolutionized the gas industry in the U.S., where unconventional gas already accounts for more than a third of the total gas market. And many people are hoping it will similarly change the industry in Argentina, which has only about eight years left of natural proven gas reserves.
The lack of gas in Argentina, coupled with year after year of rising demand, has forced Argentina to import gas from Bolivia and Trinidad & Tobago.
Fracking, however, may soon make that unnecessary. The country is experiencing a boom in the exploration and production of unconventional gas.
But critics say there's a catch.
The technique is not entirely safe, they claim. They say that injecting fluids – mostly water but also chemicals – into the ground can ruin nearby underground water reservoirs.
That's where the documentary Gasland comes in.
As explained in the movie, critics say the new drilling technique can contaminate the water supply and cause serious health problems, including neurological damage.
Two weeks ago the New York State Assembly voted to place a moratorium on fracking until its effects could be fully studied. New York Governor David Patterson vetoed the bill.
No such legislation has been debated nationally in Argentina.
Argentina is a giant, sparsely population nation. This could mollify any possible negative side effects of fracking given that the drilling could take place in areas where few people end up drinking an affected water supply.
Still, given that Argentina's unconventional gas boom is just beginning, it's likely that the controversy too is only just starting to gain attention.
Twitter: @taos