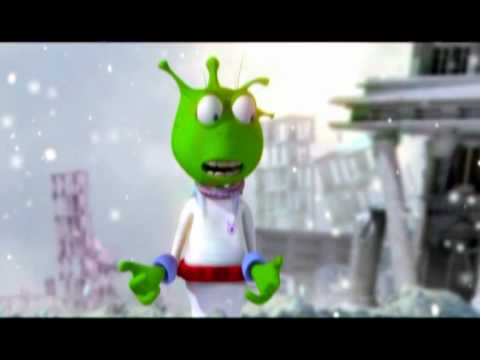 Argentine President Cristina Fernández on Tuesday presented a new animated cartoon series about the country's sovereign debt history.
The series, called "Martians," runs repeatedly on the government's Encuentro channel.
Fernández, who has been a fierce critic of the way Argentina borrowed money in the past, hopes the series will help Argentines, and school children especially, learn about the debt program and draw lessons from it.
She said the series about martians is "very good because, in reality, it's not them who are the martians, it's we who have been the martians because we thought we could get ahead by following these kind of (debt) policies."
In 2001 Argentina defaulted on around $100 billion in debt, setting off a massive financial and economic crisis.
Since then, and when measured as a percentage of its gross domestic product, Argentina has substantially reduced the amount of money it owes to other countries and its own people. It reduced that debt ratio largely by deciding not to pay back much of it's debt, as well as by growing the size of it's economy.
This decision not to pay its debt had both positive and negative consequences. On the upside Argentina now owes less money and can use its available funds to invest in infrastructure and healthcare, etc. On the downside, many people consider Argentina a pariah nation and refuse to lend it money or invest in it.
That has increased Argentina's borrowing costs significantly. If Argentina needed to raise funds for something it would have to pay far higher interest rates than would its neighbors and most other countries.
Link: Argentina's Debt Museum