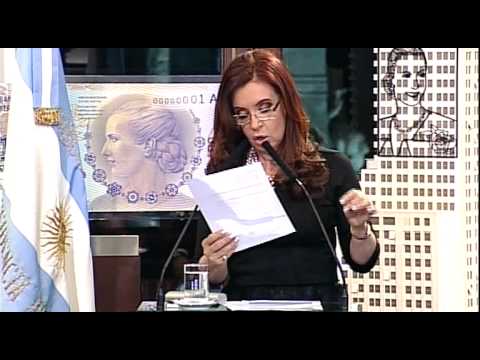 In a bizarre, rambling speech Tuesday, President Cristina Kirchner said the "majority of Europeans are xenophobic."
Here's the verbatim script from the relevant part of the speech, in which the president appeared exceptionally, inexplicably elated:
"You, where are you from, Coqui (she's referring to Chaco Province Governor Jorge Capitanich), you're dark but you're not indigenous, right? You're from Montenegro. Where are you from? This dark guy, and he looks kind of indigenous, but don't be fooled, alright, he's from Europe, from the Europe that's pretty xenophobic. Alright, let's see, where are you from? Well, the europeans are, the majority are xenophobic. Uuuhh, man, I'm going to have to clarify this because if not tomorrow this is gonna turn into to a big stinking mess. Alright, alright, tell us where you're from, Coqui."
In the original Spanish:
"¿Vos de dónde venís, Coqui, vos sos morocho pero no sos de pueblo originario? Vos venís de Montenegro. ¿De dónde venís vos? Este es morochón y parece medio indígena pero no se engañen, eh, este viene de Europa, de la Europa media xenofóbica. A ver, dale, ¿de dónde venís? Si los europeos son…la mayoría son xenofóbicos. Uy, a ver, voy a tener que aclarar esto porque si no mañana se va a armar una podrida total. Dale, dale, decí de dónde sos, Coqui."
You can see her comments starting at about the 10-minute mark.