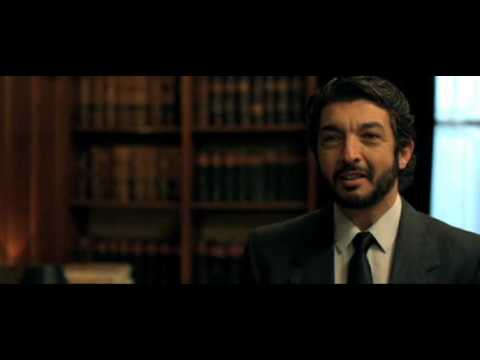 El Secreto de Sus Ojos, Juan Jose Campanella's recent film starring Ricardo Darín, got an Oscar nomination Tuesday for the Best Foreign Language Film of 2009.
Last year Variety magazine described the movie as "simply mesmerizing:"
"A deeply rewarding throwback to the unself-conscious days when cinema still strove to be magical, "The Secrets in their Eyes" is simply mesmerizing. While it packs two generation-spanning love stories, a noirish thriller, some delicious comedy, a pointed political critique and much food for thought into more than two hours' compelling, grown-up entertainment, the film is still more than the sum of its parts. Repping a change of direction for Juan Jose Campanella, whose "The Son of the Bride" also starred Ricardo Darin, this is an altogether darker, more complex piece of work, as well as Campanella's finest film."
You can read the complete review here.
Also be sure to check out a fun Newsweek interview that Brian Byrnes did with Darín here.
Juan Jose Campanella is an Argentine-born director of both local and international TV and films. He is perhaps most famous for directing El Hijo de la Novia, which was nominated for an Academy Award in 2001, though he has also directed episodes of U.S. TV shows such as House, 30 Rock and Law & Order.
Link: Official Movie Site
Link: YouTube Trailer (why it's not available in HD is beyond me)